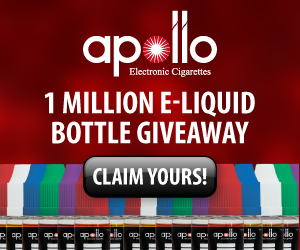 V2 Cigs Review. Get the latest V2 Cigs coupon codes and use it to receive a discount on your purchase of V2 Cig products.
About V2 Cigs
V2 Cigs is one of the largest electronic cigarette brands in the world, V2 Cigs has been rated as the U.S number one choice for consumers. The company has been around for 5 years now and in that time they have grown very large, every month thousands of people are searching for their products online. They do have a large presence on the internet and you often see many articles that have been written regarding their products. This is because many people use V2 Cigs and have a lot to say about them.
Below is a brief description of what products, price and flavors they do. After this we will review several of their products. If you want to go to V2 Cigs website click here
Products
They sell starter kits, cartridges, batteries, e liquid, sample packs, shisha pens, accessories, disposable electronic cigarettes, express and beginner kits, carrying cases, portable charging cases, car adapters and USB adapters.
Price
V2 Cigs are reasonably priced, the lowest priced Express Starter Kits cost £16.99 ($28.47), E Liquid starts at £13.45 ($22.54), Cartridges start at £8.45 ($14.16), Batteries at £13.99 ($23.44) and Disposable Electronic Cigarettes starts at £6.99 ($11.71).
Flavors

For tobacco these come in Red (a traditional tobacco), Congress (smooth Virginia tobacco) and Sahara (a Turkish tobacco).
Also 8 fruit/exotic flavors (Menthol, Peppermint, Coffee, Cherry, Vanilla, Mint Tea, Grape and Chocolate)
Accessories
V2 Cigs sell a selection of accessories to enhance and accompany your electronic cigarettes. These include soft and metal carry cases, portable charging cases, power adapters, universal adapters, aluminium drip tips (these things are used when you fill cartridges with e liquids) and a car adapter.
This is a entry level Starter kit and is currently priced at £39.97 ($66.39). It comes with a significant amount of cartridges, 10 to be exact and you can choose between a number of flavors and strengths. You also get one of their new V2 smart chargers which charges your battery twice as fast, 1 x automatic battery, 1 x wall adapter and a user manual. This starter kit should be enough to keep you vaping for some time.
On the plus side the battery for this starter kit does last a long time but the kit could and should come with a second battery which it does not. This can be annoying if you run out of energy with your battery and don't have another one spare to use.
This product essentially has everything you need to get vaping. Priced at £16.99 ($28.26) it comes with 1 x standard automatic battery, 1 x V2 red cartridge (available in 6mg, 12mg or 18mg strength) and a express charger. What this means is that this product with one cartridge will give you enough puffs equivalent to a pack of traditional cigarettes, once you have used the cartridge then you can buy more. With the charger (USB) you can charge the rechargeable battery in record time thanks to new technology they have developed which has halved the previous time needed to charge the battery. It will still take between 1 to 2 hours to charge.
This product is a handy addition to their range and is very portable to carry, the product could have come in a case and as it doesn't then it would be worth buying one as an accessory. You can buy this product in either Menthol or their Red brand which is a traditional cigarette flavor similar to a Marlborough flavor.
We certainly think that if you want to try V2 Cigs out for the very first time then either the V2 Express Starter Kit or one of their disposable cigarettes at £6.99 ($11.63) would certainly be worth trying before you make up your mind whats best for you.