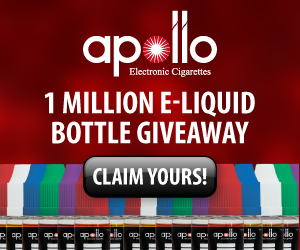 Green Smoke review 2014
We review Green Smoke, we discuss some of their products and find out why GreenSmoke is one of the largest e cig brands on the market.
Whats all the fuss?
Green Smoke is riding the waves of success. In February of this year it was purchased by tobacco giant Altria (Marlboro cigarette maker), America's dominant tobacco company for $110 million. This is a thumbs up to the success of Green Smoke and a sign that traditional cigarette brands are waking up to the success of the e cigarette market.
Green Smoke was founded in 2008 and last year generated $40 million in sales. They have become a prominent player in the market for e cigarettes and have a strong following for their products. Green Smoke is highly regarded for having reliable products that are close to being authentic as possible when comparing e cigarettes to traditional cigarettes.
If you want to go to Green Smokes UK website click here
For our review and what they have to offer read on: 
Currently priced at £39.97 ($67.03) this kit is their entry level bundle for people to get started with vaping. Personally we think the price is a tad on the expensive side but we've heard so many good things about their products that often things that work come with a premium price. You know what they say; 'You get what you pay for' and this can often ring true with e cigarette brands.
The kit comes with a 1 x rechargeable battery, 1 x pack of 5 cartridges (1 cartridge = 30 cigarettes), 1 x USB charger, 1 x wall adapter and 1 x carrying case. They also offer a 30 day money back guarantee and a 1 year warranty and you can customize options and flavors with the order.
Flavor Options
This is where Green Smoke rate highly in our review and why they have such a strong following of loyal customers. Yes they don't have the biggest selection of flavors compared to other companies/brands but their flavors do taste almost like the real thing with a rich flavor and the strength and hit which people are craving is spot on. You also get a rich volume of vapor on every puff thanks to their trademarked Flavor Max Cartomizers, this makes the experience a pleasure to partake in.
You will find it hard to find another brand that beats Green smoke for the full volume of their vapor.
Flavors include: Absolute Tobacco, Red Label Tobacco, Tobacco Gold, Menthol Ice, Mocha Mist, Smooth Chocolate, Vanilla Dreams and Mountain Clove.
Design and Reliability
We have come across other brands that do offer products that are better designed but to be honest most e cigarette users would say the design element of a product comes second compared to reliability or taste. Green Smoke products are very reliable and built with high quality in mind.
Performance
For the size of their e cigarettes they have to use small batteries and these do perform allowing one to get enough drags out of a charged battery before the need to recharge. The batteries come alive once one begins to drag on the cigarette and quickly shuts down if not in use. Green Smoke claim that a battery should last for around 400 charges, a year of use before they need replacing.
Customer Service
Its fair to say that through our dealings with their service department they were quick to respond to questions we put forward to them. Through speaking to other e cigarette users who use their products they have only good things to say about the customer service experience which is positive news especially as they are a big company. They also have a live chat facility and are quick to respond to this function.
These come in a range of packages such as: 1 pack of 5 cartridges for £10.97 ($18.40) to 16 packs of cartridges (5 per pack) for £141.60 ($237.48) which works out at £8.85 ($14.84) a pack.
Further Products
These include their Pro Starter Kit at £62.97 ($105.58), Love Birds Starter Kit £99.97 ($167.61), E Cig Batteries, E Cig Chargers and Carrying Cases.