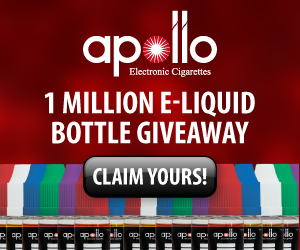 Blu Cigs is one of the leading electronic cigarette companies in the world. We review the brand and provide some useful coupons to use when buying their products.
Blu Cigs are famous for their signature blue L.E.D light that glows on their electronic cigarettes when you vape. They also sell a number of different products such as entry level starter kits to more sophisticated ones to disposable cigarettes.
Blu Cigs get a mixed response from users, they are often ranked in the top 10 for choice and usability. There are some people who absolutely love their products and some people who think there are better brands out there to use.
If you want to head over to their website now click hereif not just yet, then please read on.
Let take a look at what they offer:
Patented technology from Blu Cigs, the pack incorporates their social feature. This does things like when another user who is carrying another Blu Cig pack comes within 50 feet then your pack will light up and vibrate. Also when you happen to be near a Blu Cig retailer the same thing would happen. This is a nice touch which doesn't seem to have been copied by other brands out there.
Another great feature to the pack is when upon opening the pack the blu logo springs to life and lets you know that you have sufficient charge. When you close the lid the light goes off 30 seconds later.
On the side of the pack there is the charging and battery indicator. The charging indicator shows you the current charge level of the pack and the battery indicator shows you what the charge is of the spare battery.
You can store 5 spare cartridges in the pack and it charges your cigarettes on the go.
The Starter Kit Premium White is priced at $79.95 (£48.10) and comes with 1 x blu Premium pack, 2 x premium batteries, 1 x wall charger, 1 x USB charger, 1 x 5 pack cartridges (flavors and strengths – you can choose).
4 Pack Classic Tobacco Disposables 
Blu Cigs disposable electronic cigarettes are very easy to use. Each Cigarette is equivalent to one and a half packs of traditional cigarettes, this means that you should get around 400 puffs from each cartridge thats in the cigarette. There is obviously no need to assemble or re charge making the product practical to use when your on the go.
Blu Cigs currently sell a 4 pack of Classic Disposables for $39.95 (£24.04) this works out at only £6.01 for each e disposable cigarette. That's not to bad but there are brands selling their disposable cigarettes at a cheaper price.
The product comes in two flavors, these being Classic Tobacco and Magnificent Menthol and these flavors are made in the U.S.